Springfield's Metal Roofing Experts | Residential & Commercial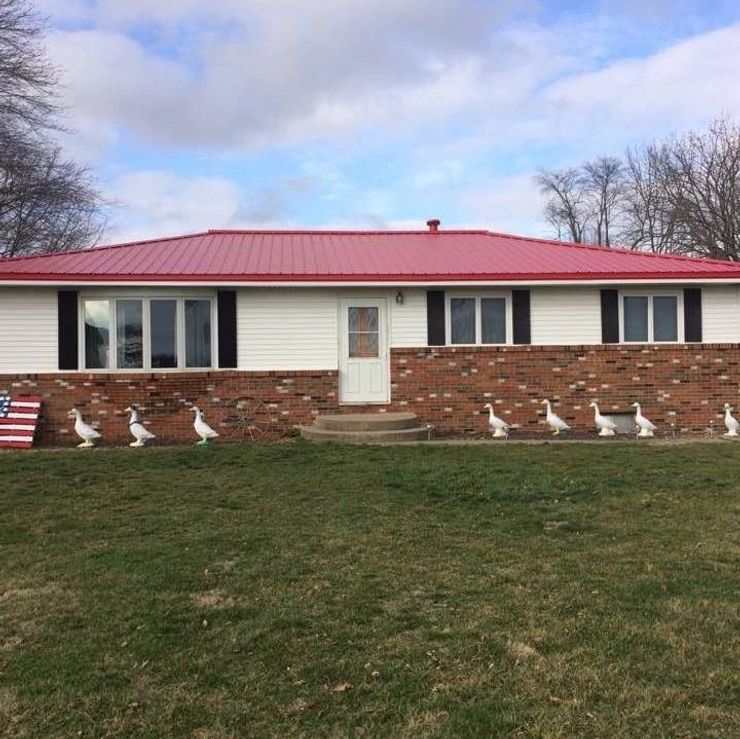 Springfield Metal Roof Installation
When your home is ready for a new roof, the options are seemingly limitless with regards to the various roofing materials available. If you've never considered a metal roof for your Springfield area home or business, now is the time to do so! The benefits metal roof installation can provide are far-reaching, and Cleeton Construction Inc is the experienced, trusted roofing contractor you've been looking for! Our team of highly skilled tradesman are experienced in all types of metal roofing.
R-Panel Metal Roofs
R-Panel metal roofs are the lowest maintenance metal roofing material available. Suitable for both residential and commercial metal roofing projects. Costs for these metal roof installation projects are kept relatively low, due to the ease of installation, less labor time, and less waste. They are available in many different colors so you are sure to find one that fits your cosmetic taste. R-Panel metal roofs have become a popular option for flat-roofs as well.
Corrugated Metal Roofs
Corrugated metal roofs are the "original" metal roof, often seen on barns, and older commercial/industrial structures. Nowadays, this type of metal roof installation is often made from galvanized steel, making it a perfect fit for Springfield retail and other businesses that want to create that "classic" feel to their property. They also integrate well with solar panels and skylights due to the similarity in structural patterns and design. These roofs have stood the test of time, and will always be a great option for any metal roofing project.
Standing-Seam Metal Roofs
Architectural standing-seam metal roofs provide a couple benefits that are superior to every other metal roofing system due to their extremely tight-construction. The key benefits of standing seam metal roof installation are it's superior wind uplift protection, and water-tight sealing, due to the unique way the panels interlock together. They are by far, the most tightly-constructed metal roofing panels available. Many manufacturers will also apply a sealant to the panels from the factory, adding an even deeper layer of water tight security, which is an obvious benefit to any metal roofing project.
Why Cleeton Construction Inc for Your Springfield Metal Roof Installation?
We pride ourselves in offering Springfield area residents and business owners alike, an affordable metal roof installation option that cuts no corners when it comes to quality, craftsmanship, and beauty, regardless of the project at hand. Every metal roofing job we do is backed by a robust manufacturer's warranty. We are fully bonded, licensed and insured as well.
Whether commercial or residential, we encourage you to consider us as your Central Illinois metal roofing contractor of choice. Reach out to us any time by calling Jeff at (217) 638-3339 or click here to schedule a free estimate online today!